What is The Sound Collage, exactly? Let's start with "The Sound." Everything you hear is being created by the human voice. There are no instruments being used. Simple and clean. But TSC takes this concept a bit further in it's execution of the A cappella approach - which brings us to the "Collage."
Layers and Loops. Much like an actual collage, the music of TSC is comprised of many overlapping layers of well-known songs, all carefully coordinated to fit together perfectly. From classic to current, TSC interweaves its musical selections with a high level of vocal mastery. TSC also makes use of the concept of "vocal looping," done by Joshua Danger. Using technology, he creates a vocal beat, which is then set to "loop," much like the drums of any track you may hear on the radio. From there, more loops and layers are created, giving the foundation over which TSC sings. The effect is intriguing, as the sound builds before you very eyes and ears. There is a beautifully orchestrated spontaneity to the sound, and each performance is unique.
Click here to see more of The Sound Collage!
MO5AIC is a 5-man vocal supernova that will leave you scratching your head wondering where the band is. Put Frank Sinatra, Take 6, Bobby McFerrin and The Black Eyed Peas in a blender and what do you get? MO5AIC, a five-man vocal collaboration that is taking its purely vocal approach to the mainstream. Merging style with innovation, MO5AIC will leave you scratching your head wondering where the "band" is. Why? They don't use instruments. Every sound you hear is being produced by the human voice - from the guitar riffs and drum fills to the groovy bass lines. Over the past six years, MO5AIC has shared the stage with the likes of Jay Leno, the Pussycat Dolls, Stevie Wonder and Prince, as well as having its members featured on numerous nationally televised programs such as NBC's "The Sing Off", ESPN's Monday Night Football, The Academy Awards, America's Got Talent and The Grammys. After being crowned CBS's "Next Great A Cappella Group" by Boyz II Men and winning the title of MTV's "Top Pop Group", MO5AIC has been taking the country by storm. From the hottest clubs to packed arenas, their vast musical and stylistic range has wowed audiences across the globe!
Click here to see more Mo5aic!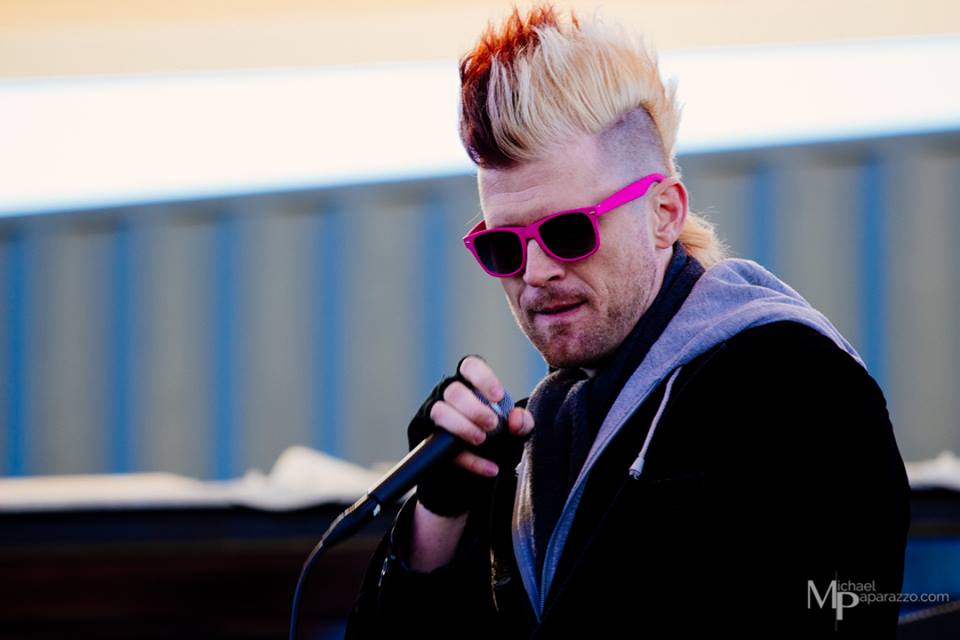 Joshua Danger was most likely a twin that merged at birth. This might account for some of the"crazy." His musical exploits are as vast as his hairstyles, and he describes himself as "musically schizophrenic." JD is bonafide noise-maker - fortunately he's found a way to make some money doing it. JD has worked with the likes of Prince, Jay Leno and The Blackeyed Peas, and his work has been used for such moguls as America's Got Talent, MTV, CBS, McDonalds, Coca-Cola, Warner Brothers and Walt Disney World. Whether making house-beats or house-dressing, Joshua Danger has a style all his own. The Sound Collage, his newest brainchild, is based off the concept of looping and layering. "Y'all better listen and watch carefully or you just might miss it!"
His doppleganger (Josh) performs in another fantastic group called MO5AIC. Joshua Danger would like to take a moment to compliment his doppleganger on his incredible fashion sense. "Well done, Josh."